~ Welcome ~
Tumbleweeds Rubber Stamp Boutique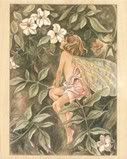 Canadian Tumbleweeds specializes in providing a unique collection of artistic rubber stamps. Images include seasonal celebrations and holidays like Halloween, Christmas and Easter along with images for birthdays, special occasions, animals & flowers, angels, people, sentiments or insects. Borders, backgrounds, hearts or stars, people, fairies and even food. Enjoy beautiful, playful and rare rubber stamps from PSX, Stampin Up!, Hero Arts, Stamps Happen, Holly Pond Hill, House Mouse and more.


Combined Shipping is Available to all Worldwide Locations!


Visit Canadian Tumbleweeds Storefront at

www.canadiantumbleweeds.com
Have any questions? Contact Tanya at
canadiantumbleweeds@rogers.com
Thanks for Visiting!